A brand-new, regional Ruby conference
in the mountains of western North Carolina
"Take a break from the gem mine, and get up to the ridge line."
We spend most of the year heads-down in our own projects and codebases. Once in a while, it's good to step back and survey the horizon, alongside a few companions.
Join us at Blue Ridge Ruby to learn, get inspired, make new #RubyFriends, build community, and celebrate the language we all love.
What is Blue Ridge Ruby?
Blue Ridge Ruby is a two-day, single-track conference featuring ten speakers, plus lightning talks. The conference will be held at the historic Masonic Temple in downtown Asheville on Thursday, June 8th and Friday, June 9th. We will arrange optional fun activities around Asheville over the weekend. Hosted by Jeremy Smith and Mark Locklear.
What to Expect
Small-conference feel
With a cozy venue and single-track schedule, we're aiming to keep it relaxed and intimate.
Welcoming community
No matter your background or skill level, if you love working with Ruby, you'll belong.
Historic venue
Enjoy two days in a beautiful, historic theater where arguably the best Tom Petty cover was performed.
Walkable downtown
We'll be right in downtown Asheville, within blocks of great hotels, coffee shops, restaurants, and tap rooms.
Open lunch
Lunch will be open and un-catered. We'll provide a long break so you can explore Asheville's amazing food scene.
Weekend fun
If you stick around for the weekend, we'll be organizing optional group activities. Watch out for more details!
The Venue
Asheville Masonic Temple
80 Broadway Street Asheville, NC 28801
This beautiful and historic venue is located right in the heart of downtown, within blocks of many hotels and restaurants. If you have accessibility needs, please contact us to make sure we can accommodate you.
Masonic Temple theater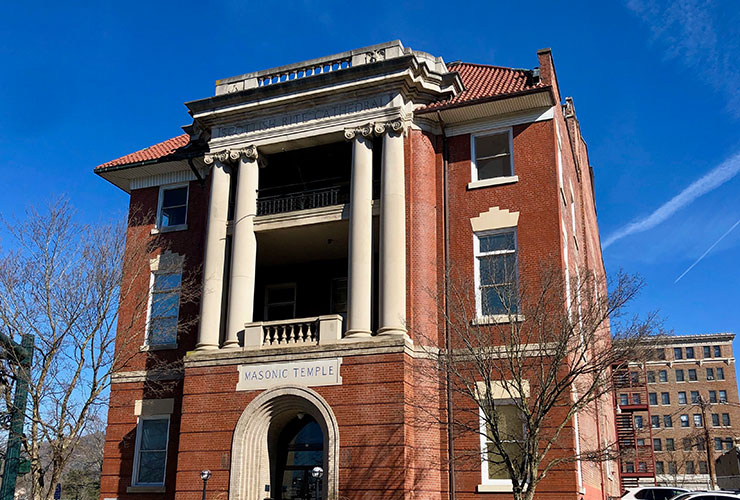 Exterior of Asheville Masonic Temple
The Area
Asheville is a favorite mountain getaway, known for food, craft beer, and outdoor activities. If you've never been, you'll want to check out Biltmore, the Blue Ridge Parkway, the River Arts District, in addition to downtown.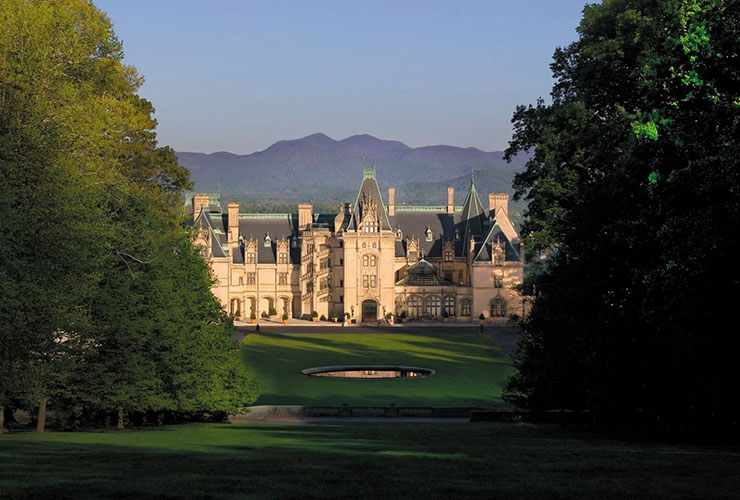 Biltmore House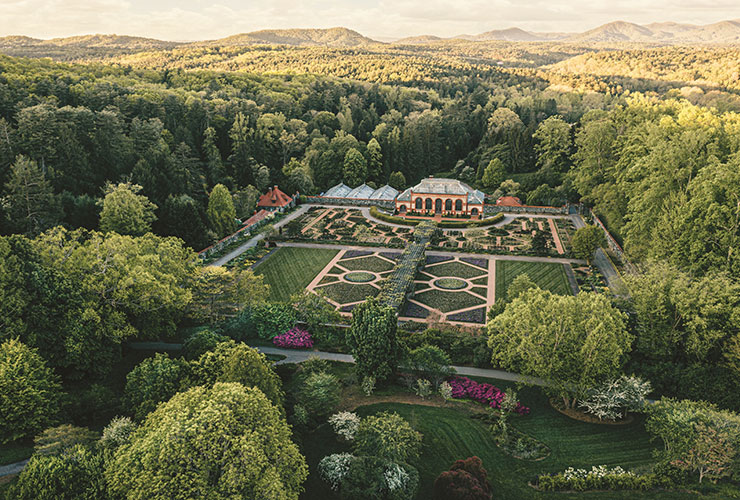 Walled gardens at Biltmore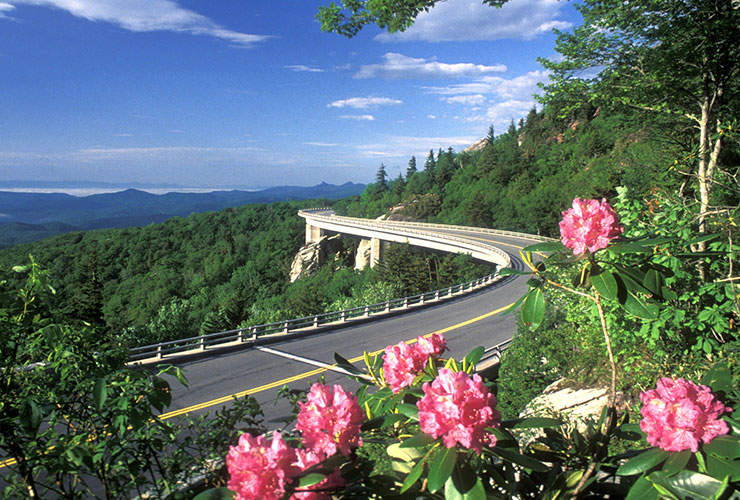 Viaduct on the Blue Ridge Parkway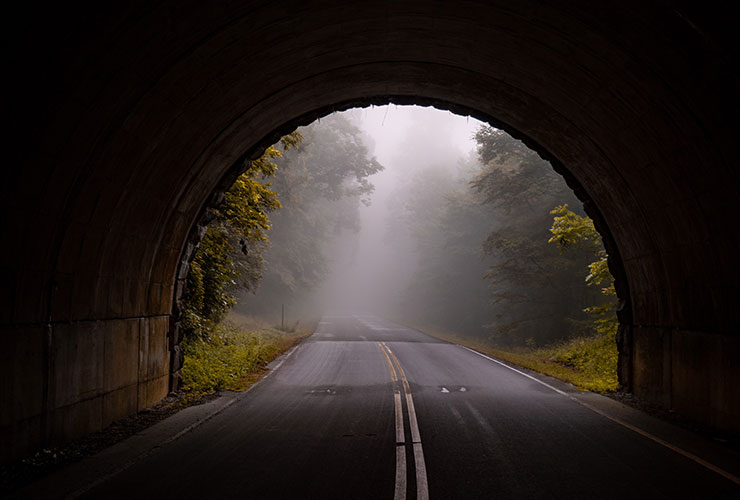 Tunnel on the Blue Ridge Parkway
Frequently Asked Questions
Where's the list of speakers?
We're working on it! We'll be securing and announcing speakers in the coming months.
Where's the schedule?
We'll finalize our conference schedule after securing speakers.
How many attendees do you expect?
This is our first time organizing a conference, so we're not entirely sure. But we are targeting 150-200.
Why are you putting this on?
In 2022, Jeremy went to four amazing Ruby and Rails conferences and came home energized and inspired every time. On the flight home from one of those conferences, he tweeted his interest in hosting a regional conference in Asheville. Mark graciously offered to help organize, and from there, things just got out of control. 😂
What's the COVID policy?
We're excited to welcome the Ruby community to an in-person event. Your health and safety is our top priority. COVID remains an ongoing concern and brings additional risks for people with disabilities, chronic illness, caregivers, people who are otherwise at high risk, and those who live with them. While we are hopeful that COVID risks are way down this summer, we also want to be cautious.
1. Proof of vaccination will be required at registration check-in.
2. If COVID risk for Buncombe county is Low at the time of the conference, then face masks will be welcomed, but not required.
3. If COVID risk for Buncombe county is Medium or High at the time of the conference, we will require a face mask (unless presenting) and a negative rapid test taken within 24 hours of conference start.
Current risk level for Buncombe county
What's the Code of Conduct?
Short version: No harrassment, no sexual language/imagery, violators may be sanctioned or expelled. Full version.
What are the plans for the optional weekend activities?
Nothing is finalized yet. We'll be working on this leading up to the conference, and will provide updates on our mailing list. Some ideas include: touring Biltmore house and grounds, kayaking on the French Broad river, taking a drive on the Blue Ridge Parkway, hiking to a peak or waterfall, touring a craft brewery.
Where should I stay?
We are currently looking into getting a courtesy block rate with a nearby hotel. That said, there are many hotels near the venue, but the closest two are Renaissance Asheville and Four Points by Sheraton.
Where is the nearest airport?
The Asheville Regional Airport (AVL) is the closest airport, and is probably your best bet at ~20 minute drive from the venue. There are multiple ground transport options, including hotel shuttle, taxi, public transit, and ride-share app.
The next closest airports are Greenville-Spartanburg International Airport (GSP) at ~1 hour, 45 minute drive, and Charlotte Douglas International (CLT) at ~2 hour drive.
Register
Be sure to review our COVID policy. If you have accessibility needs, please contact us before registering.
Early Bird Ticket
$249
Early bird pricing ends March 15th
Regular price $299 until sold out
Sign up for our mailing list to stay up-to-date.