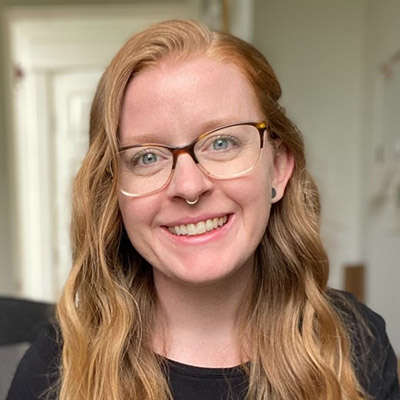 Mo O'Connor
Mo (she/her) is a Software Engineer at Spreedly and is passionate about mentorship and 4-day work weeks. In a previous life, she was an art consultant turned director because the only way forward was to take on a management role. She eventually changed careers into tech, which was strongly inspired by the facts that a) she loves puzzles and that's how she views code, and b) tech allows you to move up without becoming a manager! Mo has 2 dogs that will absolutely make an appearance in her talk slides.
How can I move forward when I don't know where I want to go?
Many of us are driven towards professional development and the next level, but what happens when the next level could be more than one thing? It could mean a promotion from mid-level to senior-level, taking on leadership responsibilities, or moving to a people-management role. What if we're not sure which direction we want to go? In this talk, I'll discuss ways you can move forward even when you haven't decided on the trajectory yet. You'll walk away with tools and tactics you can utilize to pave and navigate your own path forward.
Travel sponsored by Spreedly.